JEWELRY RECOVERY
A siginificant part of my work is rescuing rings lost in the garden, park, sporting oval or beach. I will also search for bracelets, chains, watches and even charms and earrings.
Other Metal Detecting Services
People have asked me to detect for all sorts of items e.g. metal fasteners in brick work, items buried in the backyard, taps in the ground. There are some things I cannot use my detectors for but I am happy to discuss your situation.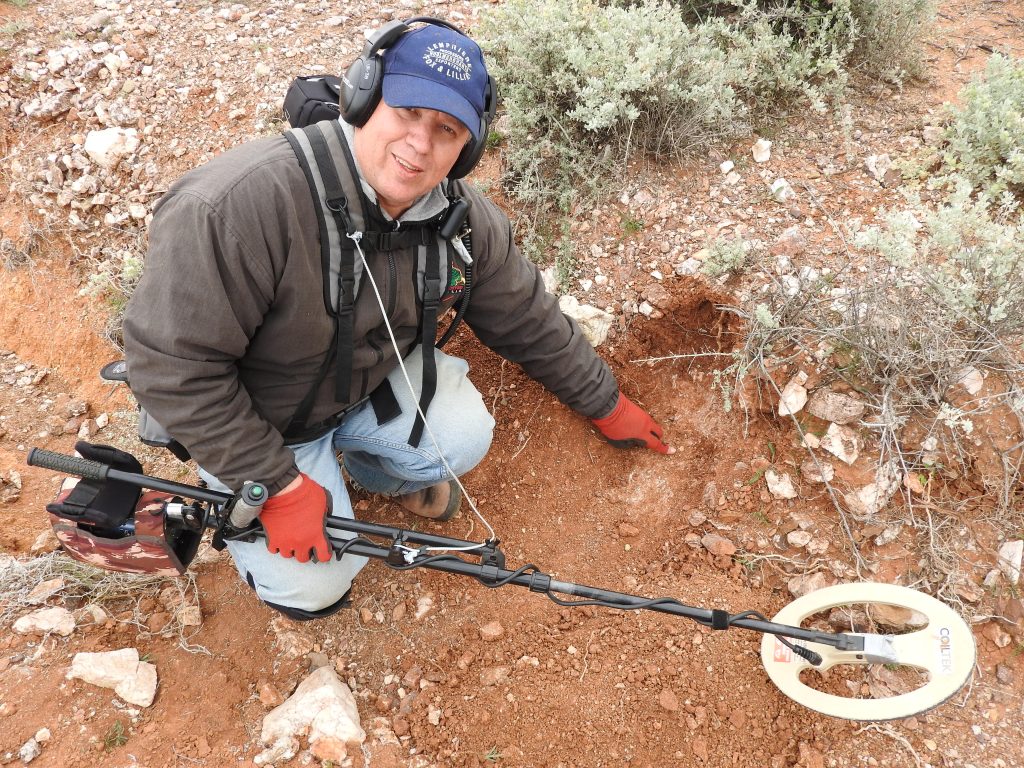 GOLD NUGGETS
I am regularly camping and detecting in Victoria's "Golden Triangle" with my metal detecting club. If you own a property in this area and are wondering if gold (or coins or relics) are there to be found I am happy to discuss this with you.
Other
For larger business or government jobs I have a business called Metal Detector Guy with an ABN. I also have access to other experienced detector operators. I have several metal detectors and happy to discuss private tuition, half or full day metal detector experience etc.
IF YOU HAVE LOST A VALUABLE ITEM AT THE BEACH OR AT A PARK OR OVAL HERE ARE SOME SUGGESTIONS
For jewelry items it can be several hours before you realize a piece has gone missing and you may not be exactly sure where it was lost. These are my suggestions for helping find a lost item.
Determine the date and time when you know you had it and when you first noticed the item was lost
Think back to where you were, at the time it went missing eg in the garden, park, beach, sporting field etc
Think about what were you doing at the time eg weeding, planting, throwing a ball, swimming, playing sport etc…
If you are reasonably sure, or know your lost piece is in a public area such as the beach, sporting field or park call me ASAP as beach cleaning tractors, council mowers or even other detector operators could mean your piece will disappear for good.
In larger public spaces it is really useful to mark out as best as possible where you think the lost item could be. You could use piles of sand at the beach, sticks in the park and / or take photo's and / or drop a pin via your mobiles map.